The product description
Ultraviolet sterilizer is a set of ultraviolet sterilization lamp tube in parallel. It is formed by one or several root ultraviolet germicidal lamp after dealing with the insulation and sealing, reinforcement inside the pipe, through the clean water, uv lamp, namely water can kill bacteria, viruses, algae and other microorganisms. The overcurrent ultraviolet sterilizer produced by lanling water treatment equipment is made of the most environment-friendly materials. Among them, the ultraviolet lamp tube is philips T8 lamp tube of the Netherlands, and the ballast is philips supporting the original ballast. Philips is the world's most famous light supplier. The performance of the ultraviolet lamp tube produced by the company is stable, the luminous flux through the domestic ultraviolet lamp tube is 2-3 times higher, the life of the domestic ultraviolet lamp tube is one times stronger, the effective lighting time can reach 12,000 hours. And it is currently the lowest mercury content of the UV lamp tube. Therefore, the ultraviolet sterilizer produced by lanling water treatment equipment is self-evident.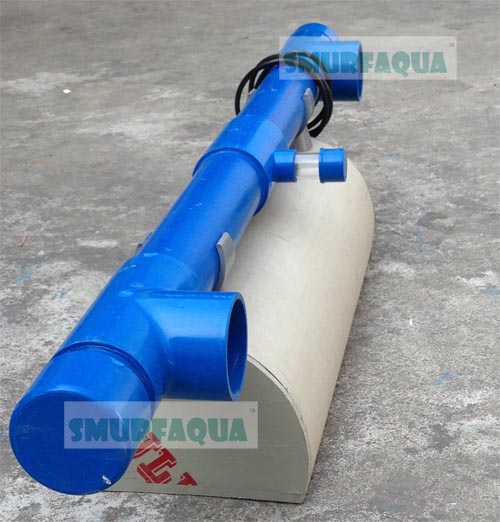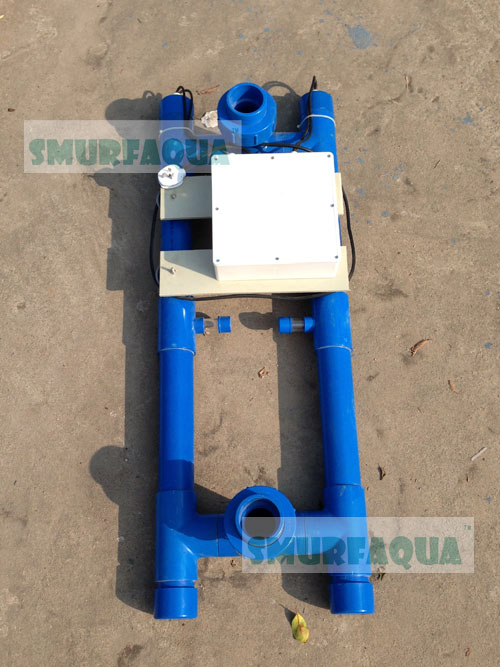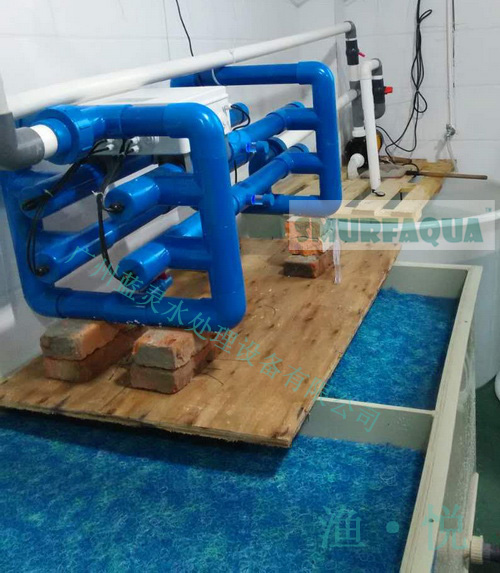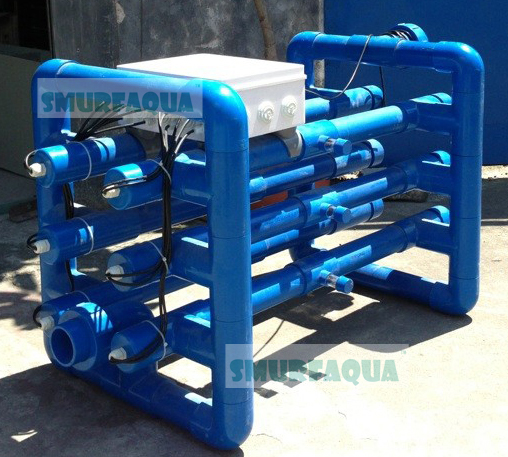 Product features
The outer shell of ultraviolet sterilizer is made of high quality PVC pipe which is environment-friendly and non-toxic. No harmful components were precipitated. Linear distance to the water wall tubes does not exceed 1 centimeter, which makes the received light intensity by water can reach 35 amounts per square cen
timeter, much higher than the 30 amounts per square centimeter stipulated in the international standard. Such a high intensity of uv, water flow in the rated flow rate, a one-time pass through the sterilization rate of 99.9%.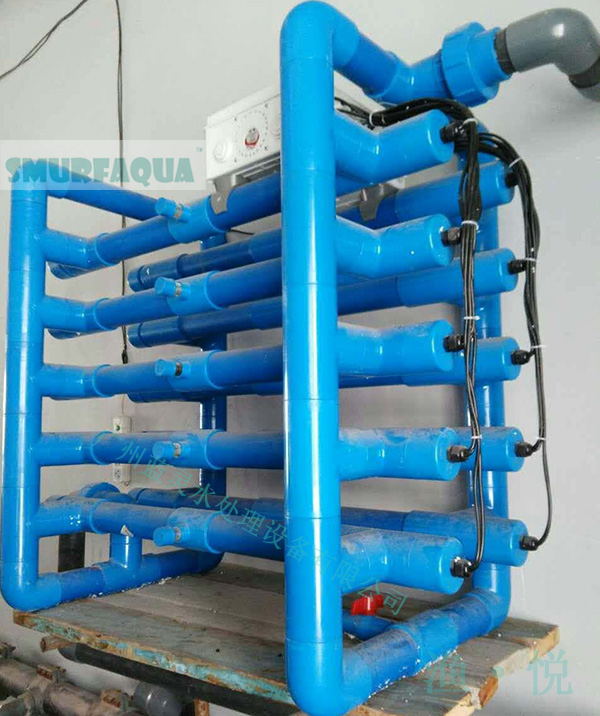 Product pictures
The ultraviolet sterilizer of lanling will pass the pressure test before it leaves the factory: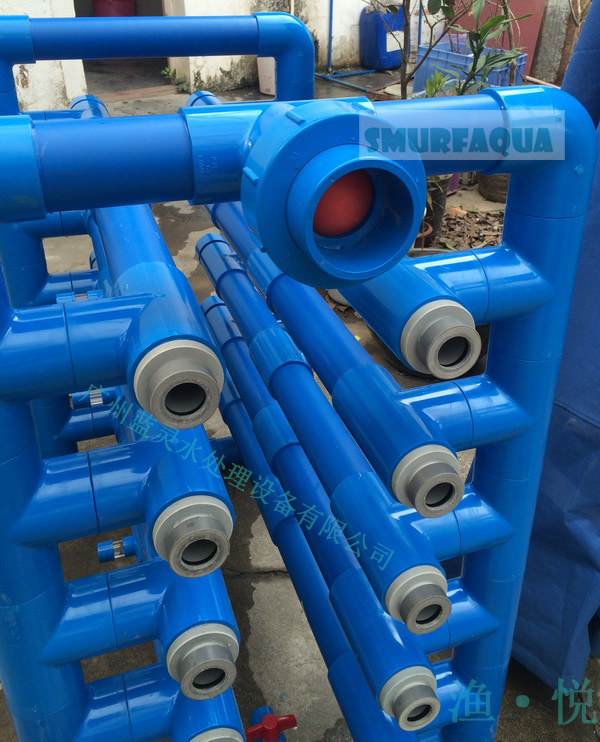 The transparent observation tube can observe whether the lamp tube works normally: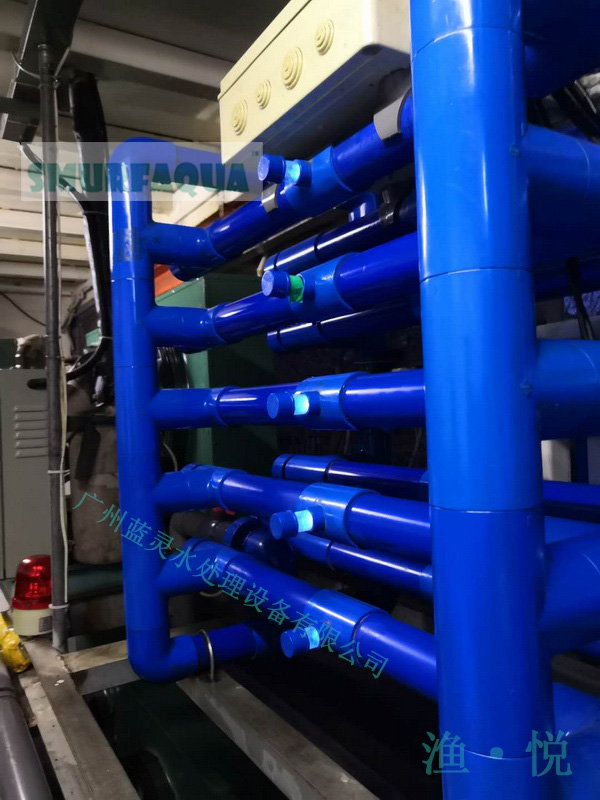 The product application
UV sterilizer is applied to sewage treatment, circulating water farm, aquaculture nursery, landscape fish pond water treatment, etc.
The system of circulating water aquaculture is composed of ultraviolet sterilizer and equipment such as heating and cooling machine: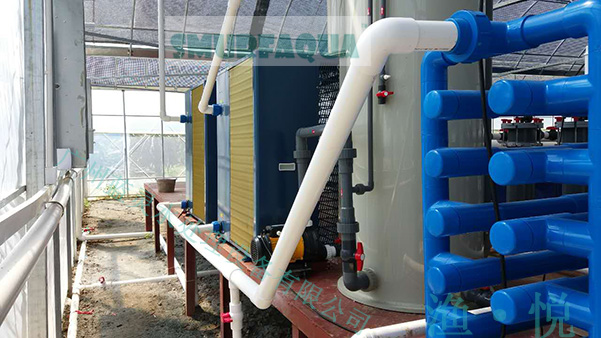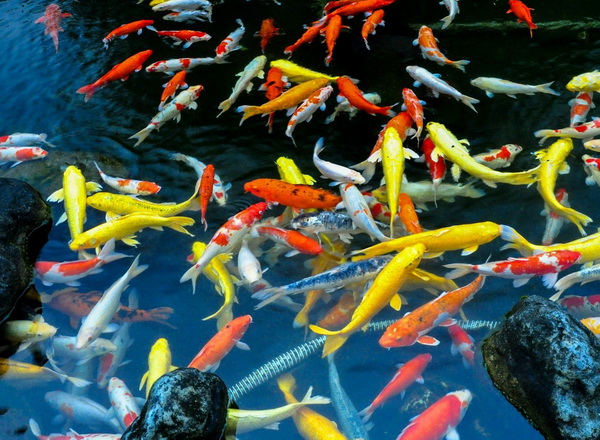 Bag filter and tube type UV sterilizer in RAS indoor shirmp farm: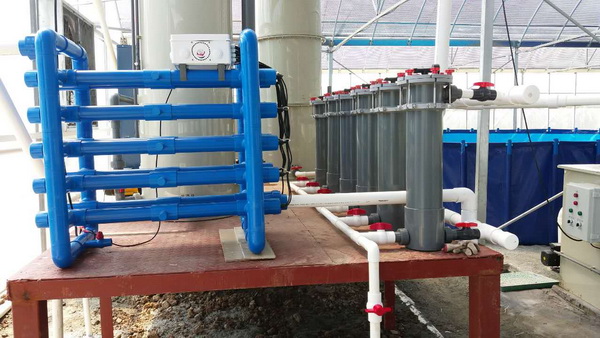 The ultraviolet sterilizer produced by lanling water treatment equipment is strictly packaged: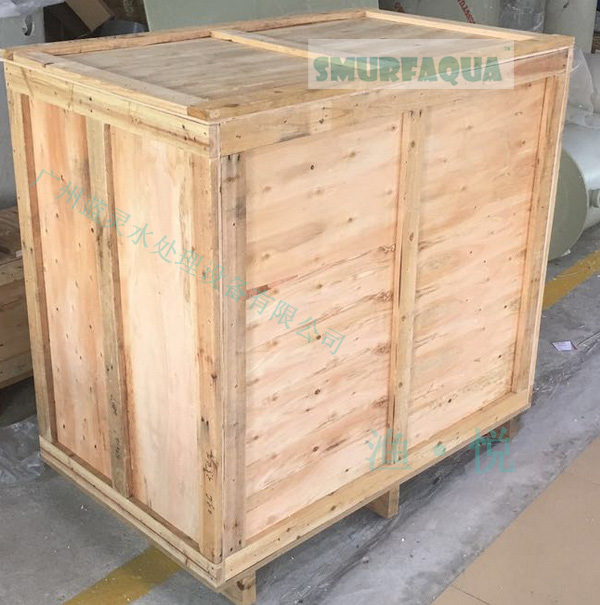 Specification